Remote access refresh every 300s
Dish Position on 2021-09-24-09:28:11
Declination = 051.06° , Hour angle = 000.00°
Elevation = 87.83° , Azimuth = 000.00°
Local Sidereal Time = 9.855172 h, Greenwitch Sidereal Time = 9.695982 h
Radial Velocity = -20.769 km/s

Dish pointing from N5FXH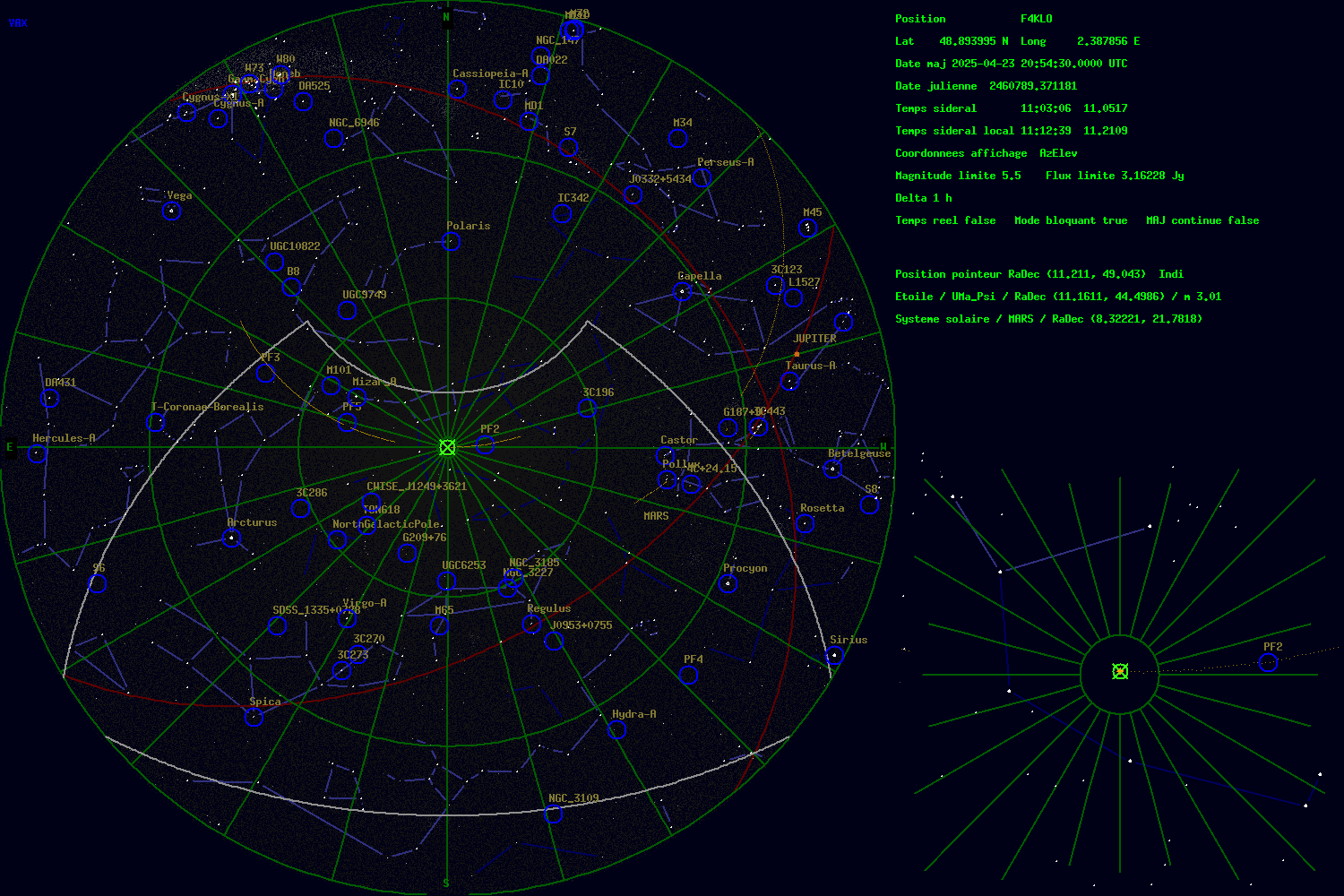 Latest Pluto SDR Spectrum
F4KLO sera ouvert pour la fete de la science les 1,2 et 3 Octobre (10:30 à 11:45).
De plus un stand sera ouvert à l'interieur de la cite des sciences durant les trois journees.
F4KLO will be opened for the Science fair on October 1st,2nd and 3rd. (Hours soon).